COUNTDOWN TO REUNION
We're in the home stretch...only a month to go!!
There is still time to:

~ SEND IN YOUR RESERVATION FORM
Deadline is May 25, 2011
*If you're planning to come to the Friday Night Party,
it would help the planning committee if you could also
to let her know (We want
to make sure we have enough wine!).
*If you cannot come to Reunion we'd love to hear
You will be missed.
~ PLAN TO STAY ON CAMPUS
- at least on Friday night.
There is room on the on-line reservation form to
indicate roommate preferences if you wish...or you
can write them in the margin on the paper form. We'll
be housed in suites, each suite consisting of 4 single
bedrooms, 2 baths and a lounge/kitchen area.
There will be a full breakfast buffet offered on
campus Saturday morning but we will also have
coffee, juice, sweet breads and fruit available in
the dorm if you wish to "lounge" a bit in the a.m.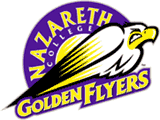 ~ PARTICIPATE IN THE GOLDEN FLYER CONTEST
'66 is "soaring" in the total mileage category but
we're not ready to bring the Flyers home to roost yet.
If you'd like to host Darwin, Heidi, Samuel or
Francesca you can post your name on the Flyer
or email someone you know who has one of
the little chicks.

~ HELP BOOST OUR CLASS GIFT TOTAL
Kate will be posting info on our class website. Let's
not stop at winning the Flyer competition...why not also
win the highest percentage of participation and
largest total gift competitions as well? After all, we
have never been accused of being a class that shies
away from attracting a little attention!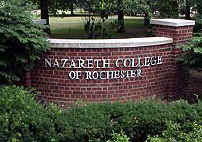 ~ GIVE YOURSELF THE GIFT OF THE SPIRIT OF '66
BACK AT THE PLACE WHERE IT ALL BEGAN!
Spend a relaxing, rejuvenating time "all together again"
a mere 45 years after we went our separate ways.