The Rochester Poker Group.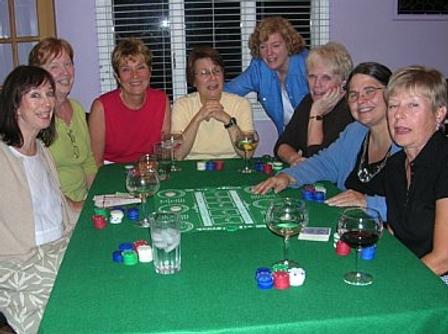 The Friday Night Poker Group encourages all the 66er's to return to Rochester for the reunion. Remember...whatever happens here, stays in here.

Around the table are Eileen Wurz Hunter, Nora Brennan Shannon, Pat Cooper Billies, Kathie Spadoni Jenkins, Cathy LaLonde Butry, Kate Driscoll, Camille Vistocco DelVecchio and Elaine Budnik Laboski.