People Picture Pages
Pictures from our campus days: click here to go to the "Picture of the Week" page of the 40th Reunion.
Pictures from Edisto for our 50th birthday, look below.
Please send us pictures--even if you can't come to Edisto--especially if you can't come to Edisto. Email digital photos to pauline@naz66.org Or, snail mail them to me: Pauline Angione, 92 Main Street, Prospect Harbor, ME 04669-5005. I will scan and return.
A photo from the "50th Birthday Party"--the morning Pat stopped a passerby to take our picture.

Click on the picture to go to a bigger picture.

Click BACK on your browser to get back to this page.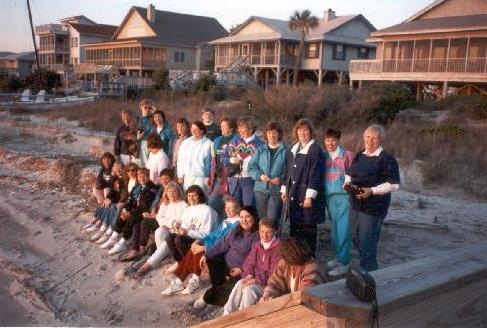 Edisto Sunset 1994
Feedback/Questions for the Webmistress? Click here.
Note from the WebMistress: A.K.A. Pauline Angione. If you have questions re local stuff, send them to me also. I will get answers from Mary Ellen and/or Nancy and post here so we all know
###
cr 24 Jan 04 PVA/ipj 1/24